Located in the middle of China, Henan Wanda Aluminium Co., Ltd. is a private joint-stock enterprise founded in July 2002 with the average annual output value of 750 million USD. We are one of the top 100 industrial enterprises in Henan Province and the one of the top 50 private technology enterprises.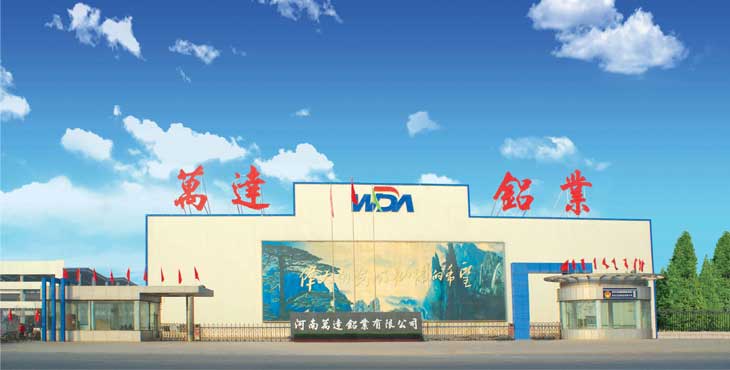 The mainly products of our company are: Aluminium Alloy Sheets / Plates / Coils / Strips / Tread Plates / Checkered Plates / Foils. We can produce most of 1, 3, 5, 6 and 8 series aluminium alloy. We are focusing on 5 series alloy, especially in the application to Tank Stocks for LNG, Can End Stock (CES) & Can Tab Stock (CTS, or called Ring-pull Stock), Marine Grade Plates, and the High-thickness Plates (Hot Rolled Plates).

We own an excellent team composed of 3000 people, of whom 260 are senior engineers. Founded in July 2002, the company has been through a series of development. Now we cover an area of over 1,000,000 m2, and own more than 11 workshops in our plant. Most of the main processing equipments are produced by famous factory in china. For now, we own 20 casting & rolling line, one 1+4 hot rolling production line, 3 coating production lines, 2100mm, 2450mm, 2050mm, 1650mm, We have in total 11 precision cold rolling mills, and one 1850mm two-stand continuous cold rolling mill. We also own the whole set of supporting machines: electric substation, smelting furnace, scalping machine, annealing furnace, recoiler, tension leveler, cutting machine, and so on.

Above all, 1+4 hot rolling production line is designed and assembled by our own engineers, and with self-owned intellectual property rights. The advantages of the machines are rolling speed & rolling width, and the max rolling force of the machine is 4000T. Besides, the 1850 coating production line & 2450 cold rolling mill are also advanced in China.


ISO 9001:2008, DNV, SGS, CE, CCS, etc., various kinds of certificates help us to supply the products to all over the world. And we have the quality to apply new certificates for customers depend on their needs.
For the quality of products, we have strict standards. Like GB/T, ASTM, JIS, EN standard, and so on.

During these years, Wanda Aluminium never stops the developing steps. We still have the plan of expending the factory, introducing the advanced equipments, and improving the quality of the products. In the future, Wanda Aluminium continues to offer excellent products, best services, and try harder to build a better brand image.
We're doing our best, and we can do the BEST.